Die Wiener Staatsoper (und die Welt der Oper) trauert um den italienischen Tenor Marcello Giordani, der am 5. Oktober 2019 zuhause in Augusta (Provinz Syrakus, Sizilien) im Alter von 56 Jahren einem Herzinfarkt erlegen ist. (…) Der 1963 in Augusta geborene Marcello Giordani gewann 1986 den Gesangswettbewerb in Spoleto und debütierte im selben Jahr ebendort als Rigoletto-Herzog. Er avancierte bald zu einem der international gefragtesten Tenöre seines Fachs mit Auftritten an den bedeutendsten Häusern der Welt, so an der Mailänder Scala, der New Yorker Met, dem Royal Opera House Covent Garden in London, an der Pariser Oper, in San Francisco, Chicago, Barcelona, an der Dresdner Semperoper, der Arena di Verona u. v. a. m. An der Wiener Staatsoper gab er bereits 1992 sein Debüt als Sänger im Rosenkavalier, es folgten Hauptpartien u. a. in I puritani, Rigoletto, La traviata, La Bohème, Roméo et Juliette, La forza del destino oder Aida. 2016 gab er seine Staatsopern-Rollendebüts als Calaf in Turandot und als Des Grieux an der Seite Anna Netrebkos in Manon Lescaut. Insgesamt gestaltete Marcello Giordani 14 verschiedene Partien in 72 Vorstellungen im Haus am Ring. Sein letzter Auftritt auf dieser Bühne war Radames (Aida) am 2. Oktober 2016.
Marcello Giordani war auch sehr um den Sängernachwuchs bemüht: 2010 gründete er die "Marcello Giordani Foundation" mit dem Ziel, junge Sängerinnen und Sänger zu Beginn ihrer professionellen Karriere zu unterstützen; 2011 fand der erste Marcello Giordani Gesangswettbewerb auf Sizilien statt (Foto Wiener Staatsoper). Quelle Wiener Staatsoper
Eve Queler, die berühmte Dirigentin aus New York, die am Pult des legendären Opera Orchestra of New York so unendlich viele Aufführungen aus dem Repertoire des Belcanto und der nachfolgenden Perioden geleitet und ermöglicht hat, schreibt tief betroffen zum Tode von Marcello Giordani: I am so very sad to hear of the passing of Marcello Giordani. From the year 2000, Marcello made it possible for me to do the operas which were particularly difficult for the tenor, in particular Les Huguenots and William Tell where the tenor sings above high C but also needs to be sizeable and dramatic.Marcello's voice rang out beautifully in the most exposed passages. Most important, he was so nice and cooperative and enthusiastic about my concerts. Operas he sang with me with Opera Orchestra of New York: Lucrezia Borgia, Les Huguenots, Adriana Lecouvreur, La Gioconda, Guillaume Tell, Edgar, L'Africaine. He also sang at a Gala celebrating the 100th performance at Carnegie Hall of my orchestra The Opera Orchestra of New York..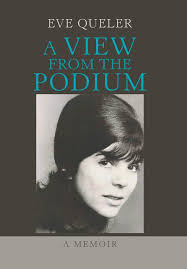 Sie schreibt in ihrem Buch über ihre Arbeit mit Marcello Giordani: Lucrezia Borgia 2000 would be the last complete opera Renée Fleming would sing at the OONY. (…) It would be , however, my first time working with Marcello Giordani (…) It was my pleasure to resurrect Guillaume Tell for Marcello in 2005. Although the title character of the opera is a baritone, the most spectacular vocal writing is for the tenor. The high C sharp, which occurs in the second act in the middle of a trio for three men, was executed with ease. A far more grueling and exposed section for the tenor arrives in his Act 4 aria. This aria is in C major, which means the climactic note will be a high C. But in this aria, there are eight of them if you do all ofthe repeats. They are particularly difficult to sing because they were written with a slow ascent up to the C, requiring huge stamina, somewhat more difficult than the high C in La Boheme. Clearly, Rossini had a tenor who could sing this or he would not have written it this way. When I do operas that were written for a particular person, this is my challenge: to find a voice with a similar color (…)After the aria, our performance was literally stopped by a prolonged ovation. I knew it would be a few minutes and stepped offthe podium to sit for a moment in one of the chairs in front of me which had been set for the singers. After acknowledging his ovation, Marcello came over to me and pulled me off the chair, saying, "We are going to do it again!" I said, "Are you crazy?" thinking that we might go into overtime. He said, –" Only the cabaletta," the second part of the aria which is the fast section. As we began, I suddenly thought to myself, I wish Marcello would move to the other side of the stage so that the audience on that side would get a closer look at him. Unbelievably he seemed to read my mind, and darted across the stage, shook his fist at the chorus who were urging him on to the fight, and turned to finish the aria. There followed another prolonged ovation…. (A View from the Podium, xlibris 2018)
And this from Italo Marchini, my choral director. " Always friendly, a wonderful colleague-….He brought such joy and light into our lives". E. Q.
Dazu auch das englische Wikipedia: Marcello Giordani was born in 1963 in the small Sicilian town of Augusta. His father, a former prison guard, was the owner of a major gasoline station in the town, and his mother was a housewife. He showed a talent for singing at an early age and took private lessons in Augusta as well as singing in his church choir. When he was nineteen, he quit his job in a bank and moved to Milan where he studied voice with Nino Carta. Giordani made his professional operatic debut in 1986 as the Duke in Rigoletto at the Festival dei Due Mondi in Spoleto. His debut at La Scala came two years later when he sang Rodolfo in La bohème. He went on to sing throughout Italy and Europe, and in 1988, he made his American debut singing Nadir in Les pêcheurs de perles with Portland Opera, a company with which he frequently appeared early in his career. Engagements with several other American opera companies followed, including San Francisco Opera, Seattle Opera, Los Angeles Opera and the Opera Company of Philadelphia. Giordani made his Metropolitan Opera debut in 1993 as Nemorino in a Parks performance of L'elisir d'amore opposite Maria Spacagna as Adina. His first performance on the actual stage at the Metropolitan Opera House was on December 11, 1995 as Rodolfo to Hei-Kyung Hong's Mimì with Carlo Rizzi conducting.
In 1994, vocal problems that begun to surface in the previous years became more acute. He began to retrain his voice with Bill Schuman in New York but did not cancel his engagements. In 1995 he sang Alfredo in La traviata at Covent Garden under Sir Georg Solti, whose guidance he credits as a great help in the rebuilding of his career. In 1997, Giordani again sang at Covent Garden under Solti (as Gabriele Adorno in Simon Boccanegra), in what turned out to be the final opera performances that Solti would ever conduct. His career at the Met, which had initially been sporadic, began to flourish. By the end of 2008, he had sung over 170 performances with the company, including the leading tenor roles in the Metropolitan Opera premieres of Benvenuto Cellini and Il pirata. He also sang in the Met's season opening performances in both 2006 (Pinkerton in Madama Butterfly) and 2007 (Edgardo in Lucia di Lammermoor), and on 18 September 2008, he was the tenor soloist in the Met's performance of Verdi's Requiem in memory of Luciano Pavarotti.
Amongst the other opera houses and festivals where Giordani performed during his career were the Opernhaus Zürich, Vienna State Opera, Opéra National de Paris, Gran Teatre del Liceu in Barcelona, Deutsche Oper Berlin, Houston Grand Opera, Maggio Musicale Fiorentino, Teatro dell'Opera di Roma, Teatro Regio di Parma, Teatro Regio di Torino, Teatro Massimo Bellini di Catania, Arena di Verona, the Verbier Festival, and the Festival Puccini in Torre del Lago. In August 2008, Giordani appeared in concert with Salvatore Licitra and Ramón Vargas in Beijing's Great Hall of the People during the first week of the 2008 Olympic Games.2008 also saw his appointment as Artistic Director for Musical Events at Città della Notte, a new arts center near Augusta. In December 2008 he gave his first master classes there.
In 2010, Giordani created the Marcello Giordani Foundation to help young opera singers at the beginning of their careers. The first annual Marcello Giordani Vocal Competition was held in Sicily in 2011. Giordani met his wife, Wilma, when he was singing in Lucerne in 1988. They married two years later. The couple and their two sons lived in New York and Sicily. Giordani died of a heart attack on 5 October 2019 at the age of 56.